Welcome to MyAstrology.net!

MyAstrology.net offers a variety of data, forecasts, and other resources for astrologers and those who are interested in astrology.
Today's Lunar Aspects
September 20, 2021
Today is Productive

Current time: 2:55 pm GMT
Times are GMT
11:39am - Moon conjunct Neptune:
Feelings of idealism and devotion dominate your awareness. Sacrifice for the good of others.

4:44pm - Moon sextile Pluto:
Realign your personal goals and desires so that they can be aided by forces larger than your own.

11:54pm - Moon opposite Sun:
The Full Moon brings hidden things to light, as well as bringing recent projects to a new level of fruition. Take stock of your current situation before beginning on the next phase.


The lunar aspects and Moon-sign changes give a quick read of the overall tone of the day. The exact time of each aspect shows when that trend "peaks" for the day. All times are given in GMT.

Subscribe to Today's Lunar Aspects in a feed reader
View tomorrow's lunar aspects
Current Planetary Positions
September 20, 2021
2:55 pm GMT
Sun: 27 Virgo 52
Moon: 23 Pisces 23
Mercury: 23 Libra 21
Venus: 11 Scorpio 10
Mars: 03 Libra 38
Jupiter: 23 Aquarius 34 Rx
Saturn: 07 Aquarius 13 Rx
Uranus: 14 Taurus 24 Rx
Neptune: 21 Pisces 37 Rx
Pluto: 24 Capricorn 22 Rx

Current Moon Phase
September 20, 2021
2:55 pm GMT
Full Moon
Sun-Moon angle: 175° 31'
Aspect: Opposition (applying)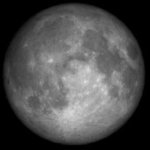 Copyright © 1997-2021 Ed Perrone. All rights reserved.