Welcome to MyAstrology.net!

MyAstrology.net offers a variety of data, forecasts, and other resources for astrologers and those who are interested in astrology.
Today's Lunar Aspects
May 24, 2017
Today is Productive

Current time: 05:57 am GMT
Times are GMT
2:12am - Moon conjunct Mercury:
Head and heart are aligned well today. Expressing emotions is easy -- but so is rationalizing the totally illogical.

11:13am - Moon sextile Neptune:
Religious or spiritual activities take on new meaning for you. This is a good day for prayer, mediation, or other devotions.

7:07pm - Moon trine Pluto:
Focus emotions and desires on a specific goal and you will get results. Avoid scattering your energies too thin.


The lunar aspects and Moon-sign changes give a quick read of the overall tone of the day. The exact time of each aspect shows when that trend "peaks" for the day. All times are given in GMT.

Subscribe to Today's Lunar Aspects in a feed reader
View tomorrow's lunar aspects
Current Planetary Positions
May 24, 2017
05:57 am GMT
Sun: 03 Gemini 16
Moon: 10 Taurus 50
Mercury: 08 Taurus 41
Venus: 17 Aries 51
Mars: 22 Gemini 22
Jupiter: 13 Libra 37 Rx
Saturn: 26 Sagittarius 04 Rx
Uranus: 26 Aries 38
Neptune: 14 Pisces 07
Pluto: 19 Capricorn 08 Rx

Current Moon Phase
May 24, 2017
05:57 am GMT
Waning Crescent
Sun-Moon angle: 337° 33'
Aspect: No major aspect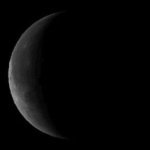 If you missed any issues of our newsletter, you can read them online. You can also subscribe at that page, so you don't miss any more!
Today's Astrology Blog Posts
Some of the latest posts and headlines from astrology blogs around the web.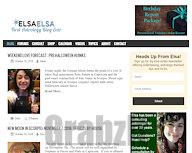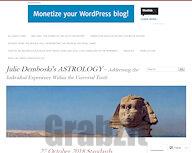 Live Videochat Readings
LIVE videochat readings with astrologers, Tarot readers, psychics, and other expert readers. Try it now for free!
Upcoming Astrological Conferences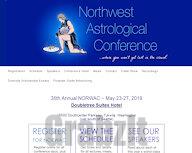 May 25, 2017 - May 29, 2017
Tukwila, Washington, USA. 33rd Annual NORWAC ~ May 25-29, 2017.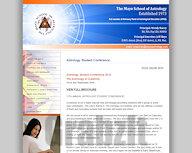 June 03, 2017 - June 04, 2017
London, England. The theme of our 10th conference is "Applying Astrological Techniques" and we have a series of talks exploring the diverse ways in which astrology can be used personally and professionally. To celebrate our tenth anniversary, we have a lineup of ten outstanding speakers.
June 21, 2017 - June 25, 2017
Albuquerque, New Mexico, USA. This five day fun-filled and informative conference includes two days of pre-conference tours, a pre-conference intensive on the late 19th century American awakening of interest in Western esoteric traditions, and two full days of speakers focused on the intriguing subject of Magic in the tradition of The Brotherhood of Light.
Which Zodiac Sign Is Your True Soulmate?
Take our fun new quiz and find out! Your soulmate is out there, and this brief quiz can give you insight into who he or she may be.