Welcome to MyAstrology.net!

MyAstrology.net offers a variety of data, forecasts, and other resources for astrologers and those who are interested in astrology.
Today's Lunar Aspects
April 24, 2017
Today is Productive

Current time: 07:15 am GMT
Times are GMT
12:32am - Moon enters Aries

3:43am - Moon sextile Mars:
Male-female issues work in harmony, possibly resolving recent conflicts. Feelings are easy to express.


The lunar aspects and Moon-sign changes give a quick read of the overall tone of the day. The exact time of each aspect shows when that trend "peaks" for the day. All times are given in GMT.

Subscribe to Today's Lunar Aspects in a feed reader
View tomorrow's lunar aspects
Current Planetary Positions
April 24, 2017
07:15 am GMT
Sun: 04 Taurus 18
Moon: 03 Aries 59
Mercury: 27 Aries 33 Rx
Venus: 28 Pisces 23
Mars: 01 Gemini 59
Jupiter: 16 Libra 12 Rx
Saturn: 27 Sagittarius 32 Rx
Uranus: 25 Aries 02
Neptune: 13 Pisces 32
Pluto: 19 Capricorn 24 Rx

Current Moon Phase
April 24, 2017
07:15 am GMT
Waning Crescent
Sun-Moon angle: 329° 40'
Aspect: No major aspect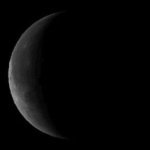 If you missed any issues of our newsletter, you can read them online. You can also subscribe at that page, so you don't miss any more!
Today's Astrology Blog Posts
Some of the latest posts and headlines from astrology blogs around the web.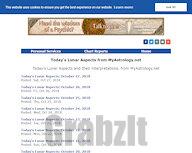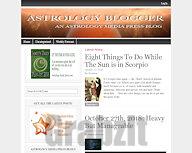 Live Videochat Readings
LIVE videochat readings with astrologers, Tarot readers, psychics, and other expert readers. Try it now for free!
Upcoming Astrological Conferences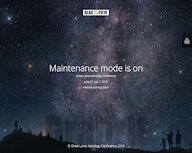 May 04, 2017 - May 08, 2017
Ann Arbor, Michigan, USA. Great Lakes Astrology Conference is dedicated to the astrologer -– beginner, intermediate and advanced. It does not matter if you are a lay person looking to have some fun or if you are seeking professional enhancement. We provide lectures of high quality content by excellent teachers to enhance education, knowledge, and professionalism of our attendees.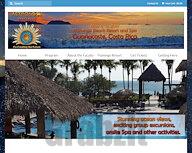 May 06, 2017 - May 13, 2017
Guanacaste, Costa Rica. As more and more people turn away from the false teachings of current day authorities to understand themselves and the world, astrology is regaining its standing as the highest of the occult art/sciences. We are excited to celebrate its resurgence and herald the New Paradigm that it is helping to usher in, by gathering together with YOU! This convention will be like no other. We will all benefit from the star wisdom as shared by astrologers from around the world while also having the opportunity to share our (read your!) vision of just what this New World needs, wants, and is about. We hope you can join us for this magical, healing, and inspiring event!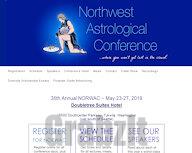 May 25, 2017 - May 29, 2017
Tukwila, Washington, USA. 33rd Annual NORWAC ~ May 25-29, 2017.
Which Zodiac Sign Is Your True Soulmate?
Take our fun new quiz and find out! Your soulmate is out there, and this brief quiz can give you insight into who he or she may be.