Welcome to MyAstrology.net!

MyAstrology.net offers a variety of data, forecasts, and other resources for astrologers and those who are interested in astrology.
Today's Lunar Aspects
August 16, 2017
Today is Neutral

Current time: 9:26 pm GMT
Times are GMT
8:48am - Moon square Mercury:
Emotions conflict with logic, pulling you in two directions. You're likely to speak without thinking -- and it may come back to haunt you.

12:34pm - Moon square Neptune:
Conflicting feelings cause indecisiveness. Your heart is true -- but can you hear it?

7:28pm - Moon sextile Mars:
Male-female issues work in harmony, possibly resolving recent conflicts. Feelings are easy to express.

10:34pm - Moon trine Jupiter:
Community and social activities loom large, perhaps putting you in the spotlight. Learn from those who have gone before you.


The lunar aspects and Moon-sign changes give a quick read of the overall tone of the day. The exact time of each aspect shows when that trend "peaks" for the day. All times are given in GMT.

Subscribe to Today's Lunar Aspects in a feed reader
View tomorrow's lunar aspects
Current Planetary Positions
August 16, 2017
9:26 pm GMT
Sun: 24 Leo 11
Moon: 18 Gemini 42
Mercury: 10 Virgo 58 Rx
Venus: 18 Cancer 59
Mars: 17 Leo 34
Jupiter: 19 Libra 22
Saturn: 21 Sagittarius 14 Rx
Uranus: 28 Aries 27 Rx
Neptune: 13 Pisces 23 Rx
Pluto: 17 Capricorn 17 Rx

Current Moon Phase
August 16, 2017
9:26 pm GMT
Waning Crescent
Sun-Moon angle: 294° 30'
Aspect: No major aspect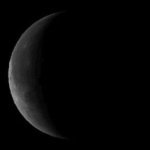 New at MyAstrology.net
The Leo 2017 Newsletter is now available.
You can now schedule a

personal astrological consultation

with MyAstrology.net owner, Ed Perrone. Click here for more information or to set up an appointment.

Book before September 30, 2017, and save $50 USD on a one-hour consultation.

The latest article in our Astrology Primers section is Astrology and Tarot: A Diaglogue of Sequential and Non-Linear Thought, by Sensei Erwin Rimban. It discusses the correspondences between the four elements of astrology and the four suits of the Tarot, as well as the "linear" nature of astrology versus the "non-linear" nature of the Tarot. Fascinating!
If you missed any issues of our newsletter, you can read them online. You can also subscribe at that page, so you don't miss any more!
Today's Astrology Blog Posts
Some of the latest posts and headlines from astrology blogs around the web.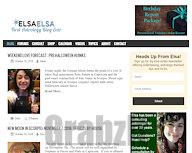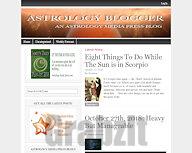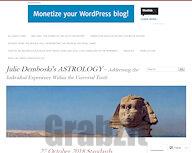 Live Videochat Readings
LIVE videochat readings with astrologers, Tarot readers, psychics, and other expert readers. Try it now for free!
Upcoming Astrological Conferences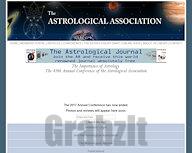 September 08, 2017 - September 10, 2017
Wyboston Lakes, United Kingdom. The AA's 49th annual conference, "The Importance of Astrology," takes place 8th - 10th September 2017 at Wyboston Lakes near Cambridge.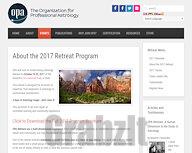 October 19, 2017 - October 22, 2017
Zion National Park, Utah, USA. Presented by the Organization of Professional Astrologers (OPA). This year theme is inspired by the transit of Jupiter in Scorpio: The Art of Living and Dying. How does death serves a good life, and what is in the art of living and dying.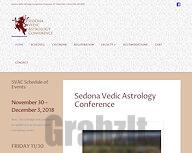 November 30, 2017 - December 03, 2017
Sedona, Arizona, USA. Come and explore the ancient Vedc sciences of wisdom and their application to the Modern Western World as we learn to walk the mystical path with practical feet. Jyotisha or Vedic Astrology reflects the science of light that assists in illuminating our path home to the divine. It is a powerful tool for understanding our karmic strengths as well as areas in our life that need healing. Vedic Astrology reflects our life lessons and soul's intention for this incarnation. This predictive science reveals our developmental life cycles of of spiritual evolution as well as career, relationships and optimal health.
Which Zodiac Sign Is Your True Soulmate?
Take our fun new quiz and find out! Your soulmate is out there, and this brief quiz can give you insight into who he or she may be.