Welcome to MyAstrology.net!

MyAstrology.net offers a variety of data, forecasts, and other resources for astrologers and those who are interested in astrology.
Today's Lunar Aspects
June 26, 2017
Today is Productive

Current time: 11:58 am GMT
Times are GMT
8:42pm - Moon sextile Jupiter:
You may move up another rung or two on the social ladder. Schmoozing -- and knowing how to listen -- pays off.


The lunar aspects and Moon-sign changes give a quick read of the overall tone of the day. The exact time of each aspect shows when that trend "peaks" for the day. All times are given in GMT.

Subscribe to Today's Lunar Aspects in a feed reader
View tomorrow's lunar aspects
Current Planetary Positions
June 26, 2017
11:58 am GMT
Sun: 05 Cancer 04
Moon: 08 Leo 25
Mercury: 11 Cancer 02
Venus: 20 Taurus 47
Mars: 14 Cancer 24
Jupiter: 13 Libra 38
Saturn: 23 Sagittarius 42 Rx
Uranus: 27 Aries 57
Neptune: 14 Pisces 15 Rx
Pluto: 18 Capricorn 27 Rx

Current Moon Phase
June 26, 2017
11:58 am GMT
Waxing Crescent
Sun-Moon angle: 33° 21'
Aspect: No major aspect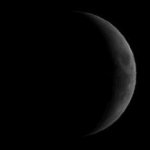 If you missed any issues of our newsletter, you can read them online. You can also subscribe at that page, so you don't miss any more!
Today's Astrology Blog Posts
Some of the latest posts and headlines from astrology blogs around the web.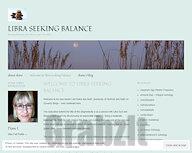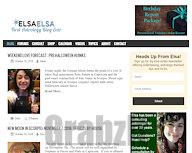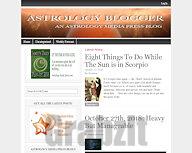 Live Videochat Readings
LIVE videochat readings with astrologers, Tarot readers, psychics, and other expert readers. Try it now for free!
Upcoming Astrological Conferences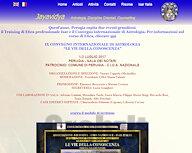 July 01, 2017 - July 02, 2017
Perugia, Italy. Il Convegno Internazionale di Astrologia ha un duplice obiettivo: Diffondere l'Astrologia, come strumento di consapevolezza e di empowerment; Promuovere l'Intercultura e il pluralismo astrologico. Il tema di quest'anno è la Conoscenza, secondo la visione interdisciplinare. La Conoscenza conferma l'antico e sacro legame tra ciò che è in alto e ciò che è in basso, abbracciando i valori insiti in ogni settore del sapere. I raggi luminosi dei corpi celesti ci suggeriscono come esplorare la nostra essenza. L'Astrologia ci aiuta a trascendere la frattura tra il sacro e il profano, validando le varie forme di una realtà multi sfaccettata.
August 12, 2017 - August 13, 2017
Portland, Oregon, USA. To revisit and examine the medical paradigms and treatment techniques of ancient, Medieval and Renaissance Europe. To discover the ideological "babies" of medicine tossed out with the bath water with the 18th century's wholesale changeover to our current western biochemical model of medicine. To compare indigenous and traditional European medical paradigms with those of Native America, India and China. To reconsider the validity of three traditional etiologies no longer acceptable to modern medicine: supernatural, astralic (from astrological influence), and karmic. To examine the evolution of Homo-centrism and its impact on modern western medical ideologies and treatment; environmental concepts, animal welfare. To encourage communication, respect and affection for living plants and animals.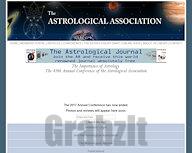 September 08, 2017 - September 10, 2017
Wyboston Lakes, United Kingdom. The AA's 49th annual conference, "The Importance of Astrology," takes place 8th - 10th September 2017 at Wyboston Lakes near Cambridge.
Which Zodiac Sign Is Your True Soulmate?
Take our fun new quiz and find out! Your soulmate is out there, and this brief quiz can give you insight into who he or she may be.